2nd EPA Online Talks With Experts
The second session of "Online Talks with Experts", organised in collaboration between the Early Career Psychiatrists Committee and the EPA Section on Digital Psychiatry, took place on 30 May 2022.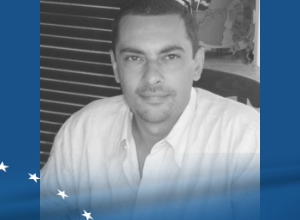 Focused on the topic of "Telepsychiatry and digital psychiatry instruments: how to apply them in clinical practice", Prof. Umberto Volpe, EPA Board Member, and member of the Committee on Education and Chair of the Section on Digital Psychiatry had a lively exchange with the 35 participants who had the opportunity to ask open questions related to the impact of digital psychiatry in the daily practice of mental health professionals, the evolution of digital mental health care, the importance of guidelines and instruments in telepsychiatry.
Some examples of questions asked during the session:
How do you think the role of a psychiatrist will change in years to come, as telepsychiatry and digital psychiatry instruments become more and more relevant to daily practice?
Do you have or plan to elaborate some guidelines?
What are the main differences when using digital psychiatry during a Covid-19 lockdown or in a context of war?
Do you have advice on how to keep your personal mental health working up to 8 hours a day online? Don't you think it's difficult to stay focus?
Prof. Volpe explained the digital evolution of mental health care, particularly with the arrival of the Covid-19 pandemic that completely changed the practice of psychiatrists. If telepsychiatry was rarely used before, it has become a necessity and a norm nowadays. Even though digital has evolved, the need of training in this field should not be neglected to ensure proper use of instruments in clinical practice.