2nd EPA Online Talks With Experts
The second session will be organised in collaboration with the EPA Section on Digital Psychiatry.
The invited expert will be Prof. Umberto Volpe, EPA Board member, member of the Committee on Education and chair of the Section on Digital Psychiatry (Unit of Clinical Psychiatry, Department of Neurosciences/DIMSC, School of Medicine and Surgery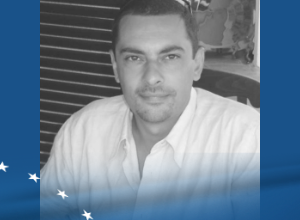 , Polytechnic University of Marche, Ancona, Italy).
Telepsychiatry became more relevant than ever for clinical practice in Europe during the COVID-19 outbreak. Nowadays the relevance of telecommunication technologies in psychiatric care has become especially important in connection with the migration crisis due to the humanitarian disaster in Ukraine. The use of telemedicine in psychiatry can help to provide care for those in need who have fled their homes because of the war. This Online Talk is designed to help ECPs with insufficient telepsychiatry experience to answer their questions and increase their confidence in using the technology.
ECPs are invited to participate in an online discussion on the topic "Telepsychiatry and digital psychiatry instruments: how to apply them in clinical practice."  A 1-hour meeting will include a short overview by Prof. Umberto Volpe followed by Q&A session.
The session will take place on 30 May 2022 at 17:00 CEST and will be held online. Pre-registration is required for the session. For any follow-up questions, please don't hesitate to contact Dr Egor Chumakov (chumakovegor@gmail.com), member of the Early Career Psychiatrists Committee. We look forward to seeing you on May 30!