2021 Application
Programme
Held for the first time in a virtual format, this 10th edition of the EPA Summer School will address the topic of "Research in psychiatry" and will be organised online on 23 and 24 September 2021. Over 2 training days, participants will work together, brainstorm, network and develop a cross-European collaborative research protocol. Get ready for plenary lectures, small group workshops and live exchanges with the faculty!
Faculty
Selected participants will have the opportunity to meet internationally renowned researchers from different fields and career stages. Dr. Nicolas Hoertel, Dr. Mariana Pinto da Costa, Prof. Andrea Raballo and Prof. Norman Sartorius will not only share their expertise on scientific skills but also convey their ideas and experiences with cross-European study approaches in the research field of psychiatry.
More information on our faculty on this page. 
Eligibility
Applications will be carefully reviewed and selected by a Jury. Eligible candidates must meet all of the below criteria:
Be in possession of a Medical Doctor degree
Have at least 4 years of training/work in psychiatry
Be under 40 years old (on the Summer School dates)
Reside in a country included in the World Health Organisation Europe region
Be fluent in English and participate in an online evaluation to be organised (the exact date will be communicated to the pre-selected participants)
Intend to participate in the whole programme of the Summer School
Be able to spread the acquired knowledge in their own country (please provide details in the motivation paragraph of your application)
Registration fees
Administrative registration fees : 50€
Application process
The following information will be needed for your online application:
Full contact details: full name, date and place of birth, nationality, postal address, phone number, email address
Up-to-date CV in English with information about academic degrees, current position, fields of interest and list of publications (author or acknowledgment)
Motivation letter to be completed online and outlining the reasons of your interest to participate in this event, plans to conduct collaborative research at your level and strategy to disseminate knowledge in the country
Details of your institution of reference
Incomplete applications will not be considered.
Deadline for applications: 5 May 2021
Applications from EPA Members
Access the application form via your EPA Individual Membership account:
The form will be automatically pre-filled with the details already available on your account. You will also be able to complete your application in several steps.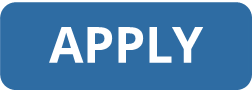 Applications from all other candidates
Access the application form directly:
Please note that you will have to fill in all the details and submit all required documents at one time.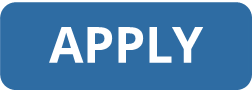 Contact
For any questions, please use this contact form (select "Education" from the drop-down list).