2019 EU Elections Manifesto launched by the EPA, EUFAMI and GAMIAN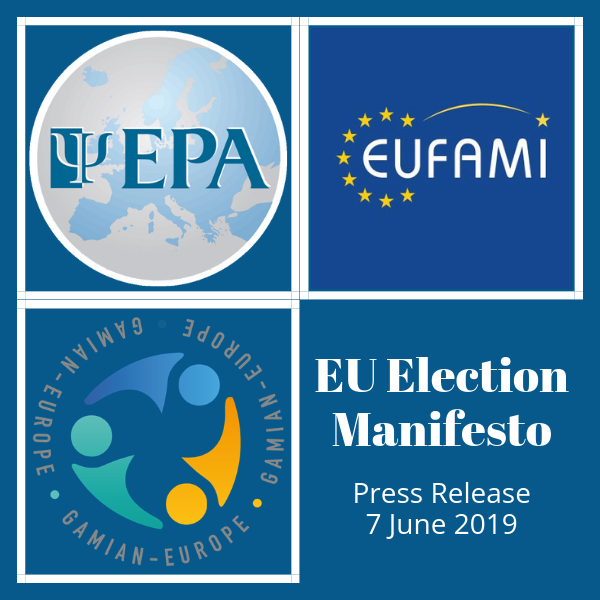 The EPA, GAMIAN-Europe and EUFAMI have joined forces to launch a joint EU Election Manifesto, calling on the European Parliament to take and support EU-level action to better address and improve mental health across the EU.
The Manifesto underlines that action is required as a matter of urgency: mental ill health affects more than one in six people across the European Union in any given year, with costs and consequences that impact individuals, families and carers, health and social systems, society and the economy.
Read the full Manifesto here.
Click here for the official press release.