EU-funded Projects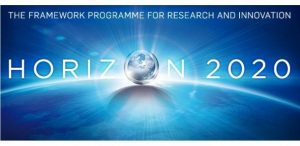 For many years now, the EPA has been involved in different projects funded by the EU.
The current funding framework for Research and Innovation of the European Commission is called Horizon 2020 and regulates the funding since 2014 until 2020 worth around € 80 billion. You can find more information on the framework at the web page of the European Commission.
For the EPA these projects are an excellent opportunity to collaborate with key stakeholders, share our knowledge and learn from others. With our expertise in many different fields, the EPA is a valuable partner and consortium member and with growing experience the EPA established a network of partnerships in the field of research and (mental) health on EU-level. Find an overview of our partners on the dedicated Partners page.
Current EU Projects with EPA involvement:
LaRge-scalE implementation of COmmunity-based mental health care for people with seVere and Enduring mental ill health in EuRopE
Funded by the European Commission under the Horizon 2020 framework and led by Trimbos Instituut.
Official start in January 2017