Become an NPA Member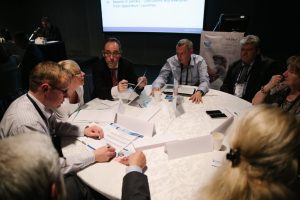 A National Psychiatric Association (NPA) based in a European country wishing to become an NPA Member is asked to submit an application to the Secretary General of the EPA.
This application should be accompanied by:
A copy of the association's statutes, translated into English
A declaration signed by the current association's President that:
– reports the number of the association's own members
– confirms that the association is composed primarily of psychiatrists
– confirms that the promotion of general psychiatry is a significant part of the association's activities
Applications for National Psychiatric Association membership are approved by a majority vote of the Board.
For more information about becoming an NPA Member, please contact the EPA Administrative Office.