EPA Ambassadors Programme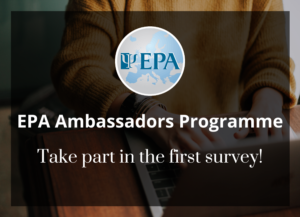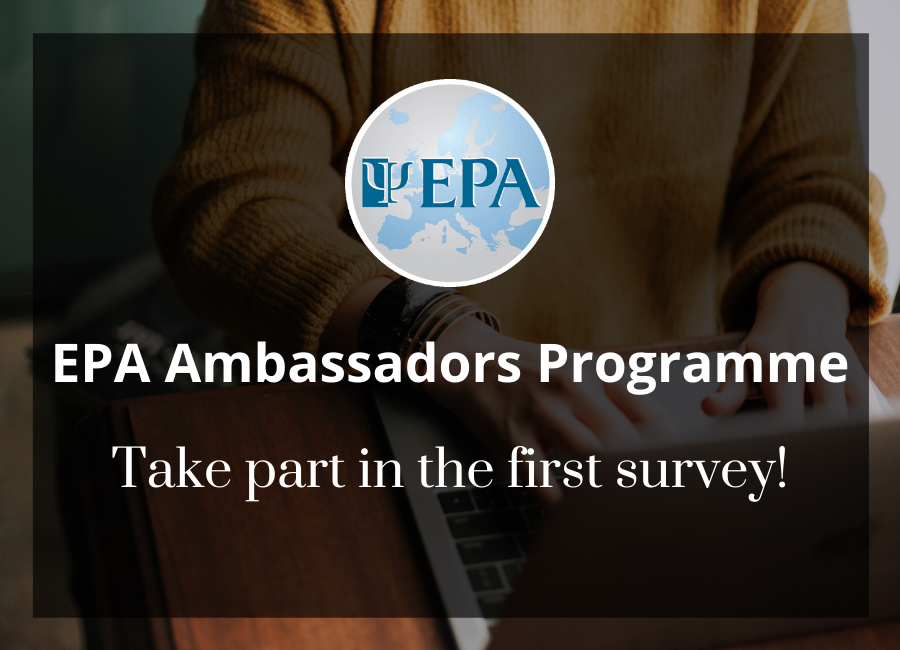 The European Psychiatric Association has put into place the EPA Ambassadors Programme with the goal to establish a database of information on mental health practices and perspectives from around Europe and from within different mental health disciplines.
The programme will operate as a series of surveys intended for all mental health professionals on relevant mental health issues. EPA Ambassadors will be asked to take part in 3-4 short surveys per year via email, and the responses collected will help inform and support the EPA's official position regarding EU policies on mental health research, education, and practices.
This first survey will focus on the accumulated experiences of treating patients with COVID-19. The results of this and following surveys will later be delivered as the EPA viewpoint to European Institutions, in particular with the EU Parliament and Commission.
Take part in the first survey and join us as an EPA Ambassador today!
EPA Ambassadors can request to be removed from the programme list at any time.