Become an EPA Ambassador!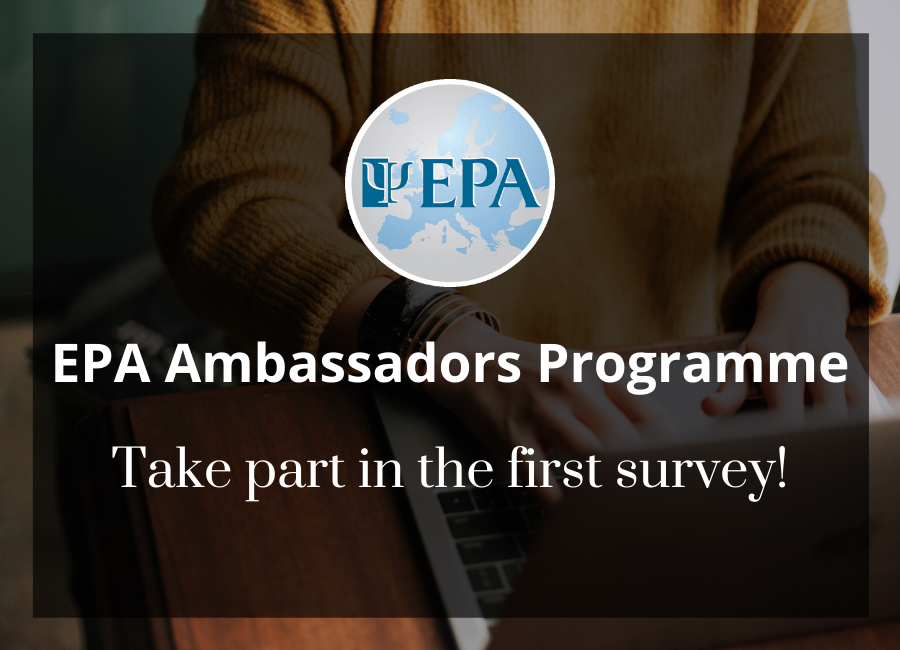 To be able to efficiently represent the views of psychiatrists and shape better mental health policies and programmes in Europe, the EPA is creating a pool of psychiatrists, called the EPA Ambassadors, who will be the force behind this important task.
By becoming an EPA Ambassador, you will be helping to influence mental health research and practices at the EU level.
How does it work?
The EPA will survey its ambassadors 3 to 4 times a year on different topics of interest to mental health users and providers. The results will be delivered as the EPA viewpoint to the European Institutions, in particular the EU Parliament and Commission.
The first survey focuses on the accumulated experiences of treating patients with Covid-19. For the first time, these results will be presented and discussed with all EPA partners at the EU level during the EPA Forum 2020, "How Covid-19 resets the Interaction among Mental Health Workforces in Europe".
The survey will take 5-10 minutes to complete. Take part in the first survey now!
If you have any questions, please contact Dr Martina Rojnic Kuzman, EPA Board Member and EPA Minister for EPA Ambassadors, at mrojnic@gmail.com