Board Elections at EPA Virtual Congress 2021 – Apply now!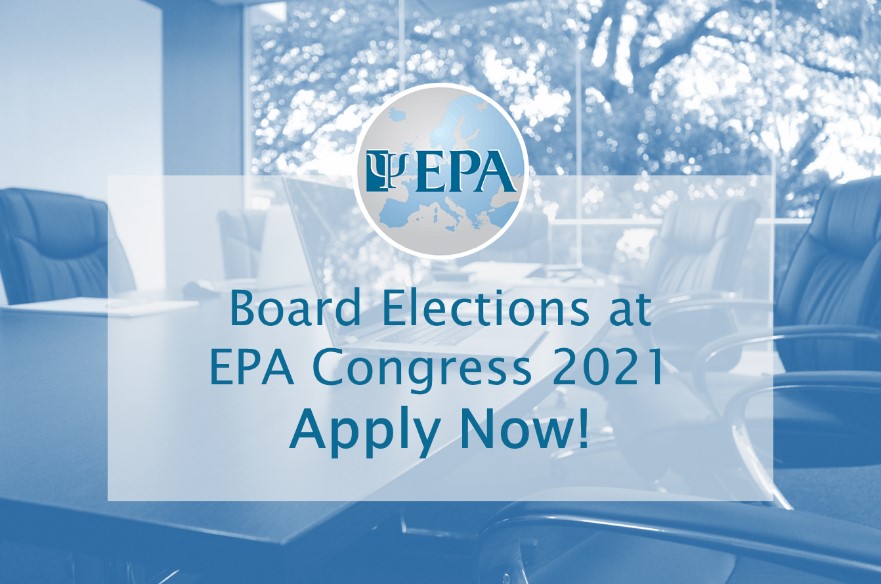 The next European Psychiatric Association Board will be elected during the virtual General Assembly on Sunday 11 April 2021.
The EPA Board is vested with the broadest powers to act on behalf of the EPA and to perform any actions and operations that are not reserved for the Ordinary or Extraordinary General Assemblies.
For this election, 8 seats are available and the mandate is for 4 years (from 11 April 2021 to 6 April 2025).
All Honorary members as well as fully paid-up Individual Members and Fellows (2021 fees) are encouraged to apply by 11 March 2021 at 12:00 noon CET.
More details on the application procedure and deadlines are available on the EPA extranet http://extranet.europsy.net. Please note that each document uploaded on the extranet cannot exceed 4 Megabyte. When the application is successfully submitted, candidates will receive a confirmation email from the EPA Office.
This is your chance to shape the future of the EPA – Apply now!