EPA 2023: Extended deadline for abstract submission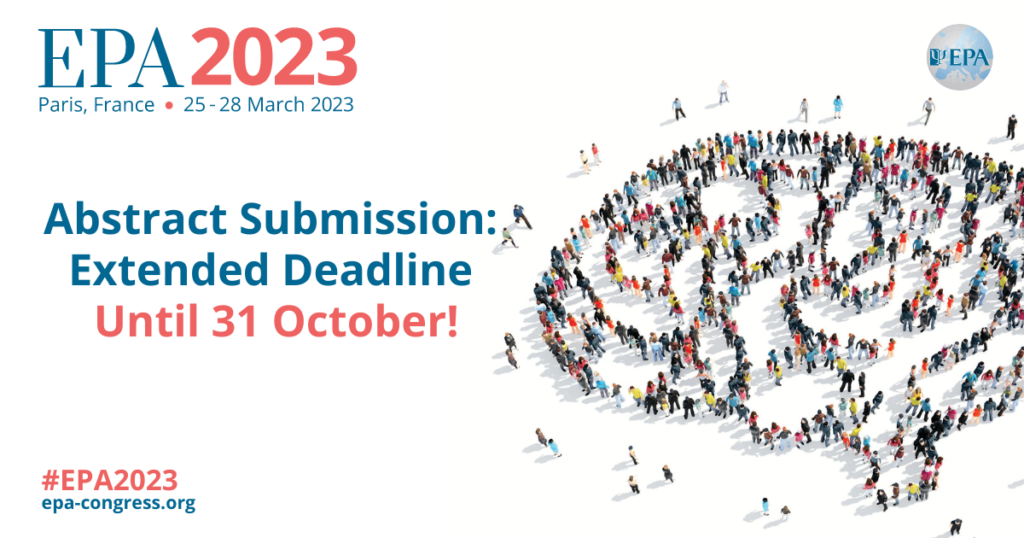 We are very pleased to announce that the abstract submission deadline for EPA 2023 has been extended to 31 October 2022!
Those who have not submitted an abstract yet are encouraged to do so on the congress website. Check the list of abstract topics and guidelines for submission for a chance to help us shape a better future for mental health professionals and patients.
While submitting your abstract, remember to check if you are eligible for a travel grant, and apply to receive financial help to attend the EPA 2023 congress in Paris!
Find all information and latest updates on the 2023 Congress website.