EPA 2023: Submit your research abstracts and apply for travel grants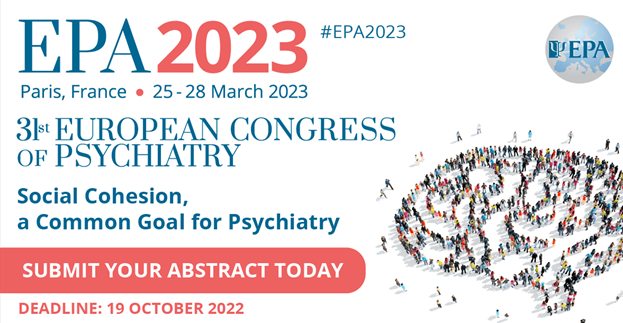 You have until 19 October 2022 to submit your research abstracts! View the complete list of abstract topics and submit your research abstract for the opportunity to gain great exposure among thousands of international experts in the field of psychiatry.
The EPA offers travel grants to help abstract submitters with the cost of attending the congress! Check out the application criteria and submit your travel grant application along with your abstract.
Accepted authors will be notified by January 2023.
Don't forget to sign up to receive congress news and have direct access to all updates.