The EPA calls for prioritisation of people with mental disorders for Covid-19 vaccination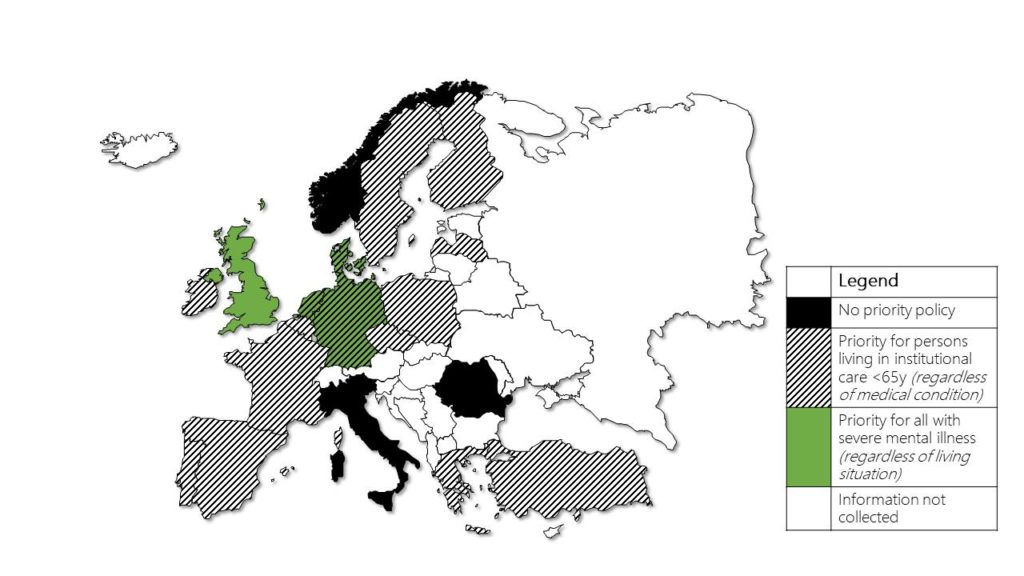 18 February 2021 — A survey by Europe's main psychiatric and mental health patient organisations shows that only 4 out of 20 European countries prioritise COVID vaccinations for individuals with severe mental disorders (such as psychosis and mood problems), despite a wealth of scientific evidence showing that these patients are amongst the most at risk. This is published on 17 February in the peer-reviewed journal Lancet Psychiatry.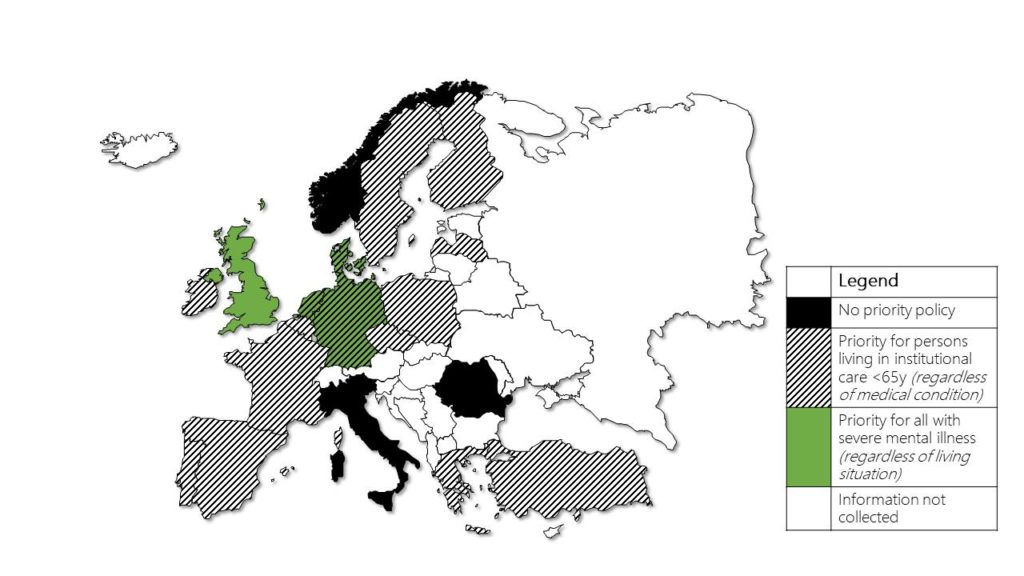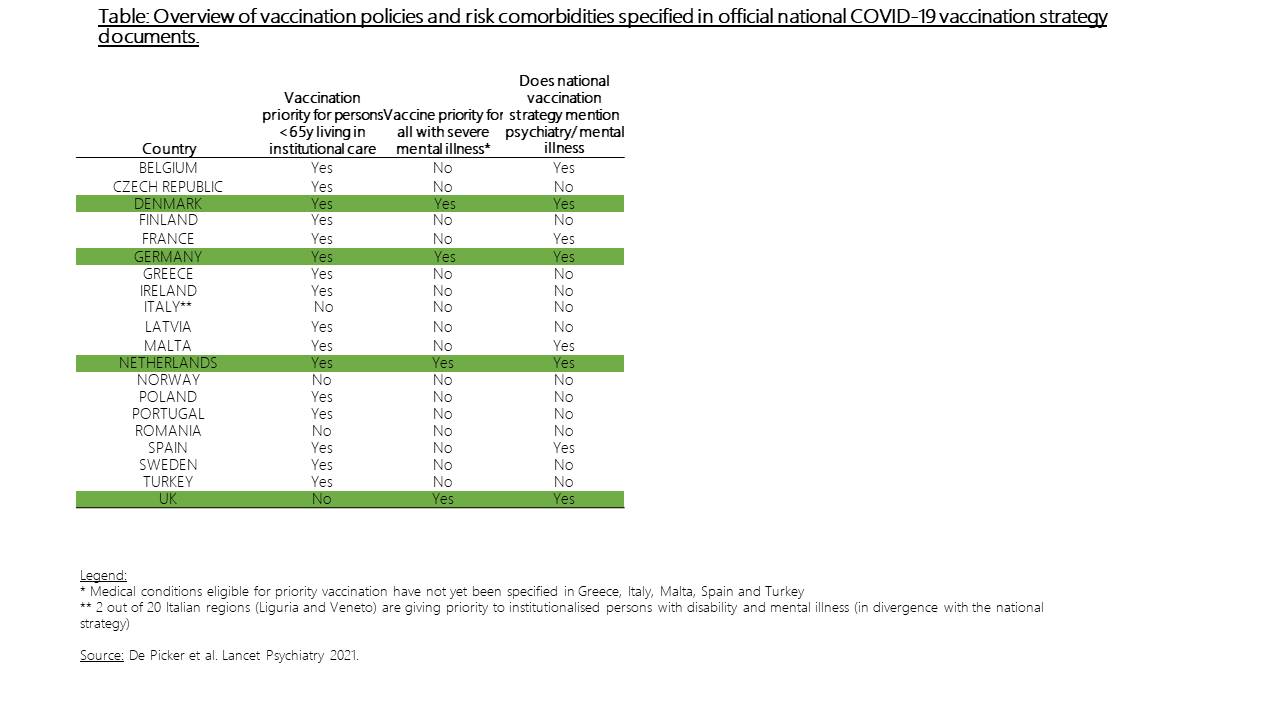 The authors of the paper, and the major European mental health organisations, call for the European Union, as well as national health authorities to take concerted action to protect these vulnerable patients.
The survey was initiated by the ImmunoNeuroPsychiatry Thematic Working Group of the European College of Neuropsychopharmacology; this was prompted by a recent article, on the neuroscientific reasons why individuals with severe mental illness are at increased risk of COVID infection in the journal Brain, Behavior and Immunity (ref 3). Following this paper, the Lancet Psychiatry paper was developed in collaboration with the Europe's main clinical and patient mental health organisations.
European College of Neuropsychopharmacology (ECNP)
European Psychiatric Association (EPA)
European Federation of Associations of Families of People with Mental Illness (EUFAMI)
Global Alliance of Mental Illness Advocacy Networks-Europe (GAMIAN-Europe)
European Union of Medical Specialists Section of Psychiatry (UEMS-Psychiatry).
These bodies endorse the call for the European Union to take a lead in setting standards, and for national health and scientific bodies to ensure that vulnerable mental health patients are prioritised in vaccine strategy.
EPA President Philip Gorwood stated:
"The European Psychiatric Association is delighted to join with GAMIAN-Europe, EUFAMI and other key mental health organisations in Europe to call for priority Covid-19 vaccination for people with serious mental illness. We welcome and applaud the increasing number of countries that are acting on this in response to emerging scientific evidence".
EPA Secretary General Julian Beezhold added that "vaccination protects both the recipient and the community, so we strongly support vaccination including for this vulnerable group".
Read the full Press Release or download the article.