EPA launches its 2022 Ambassadors Survey!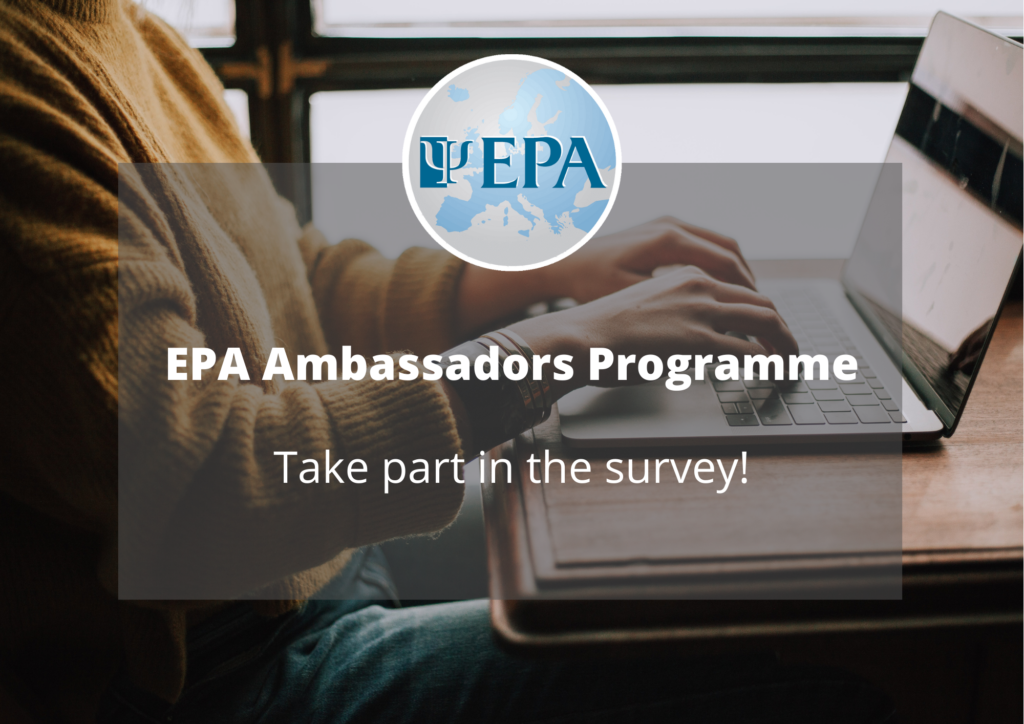 Following the successful surveys launched in 2020 and 2021 with more than 900 responses collected from all over Europe, the European Psychiatric Association is glad to announce the launch of the third edition of its Ambassadors' Programme. Started in 2020, this initiative aims at engaging psychiatrists and mental health professionals to shape better mental health policies and programmes in Europe.
This year's questionnaire will focus on trauma-related diagnosis and treatment and it will take around 10 minutes to complete: fill it in now and share your views and experience on the topic.
Complete the 2022 Ambassadors Survey here.