EPA response to the EU Commission comprehensive approach to Mental Health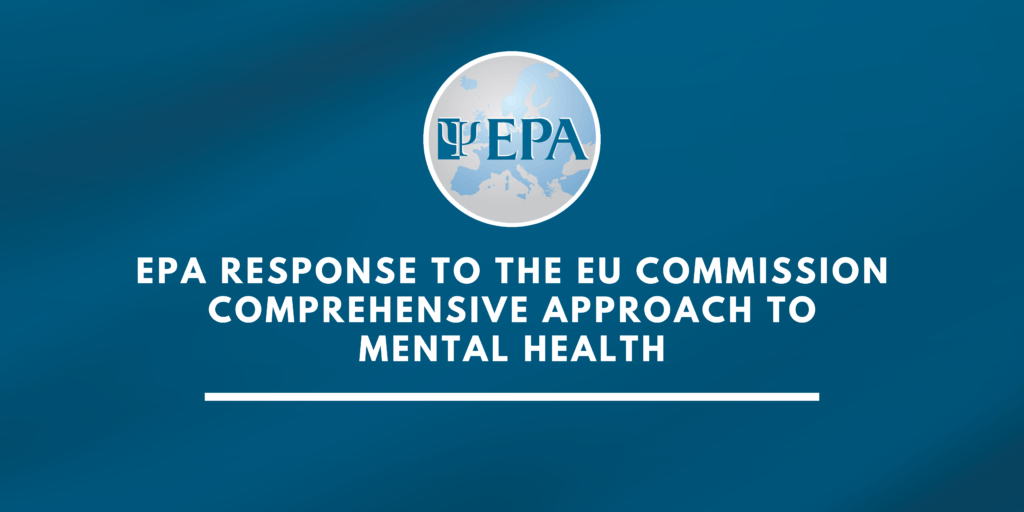 The European Psychiatric Association (EPA) welcomes the new EU Commission comprehensive approach to Mental Health, released on 7 June 2023. Mental illnesses are increasing in Europe, and worldwide, being among the leading causes of disability and making a detrimental impact on society, individuals and families in all areas of life. The EPA thus values this comprehensive approach as timely and believes it constitutes a step forward for making mental health care a priority at national and EU-level.
In line with the EPA input submitted earlier this year in the frame of the EU Call for evidence on a Comprehensive approach to mental health, the EPA is pleased that the EU Commission commits to foster research on mental health and to improve the prevention and treatment of mental disorders; to promote initiatives aimed at reducing stigma and raising awareness on the importance of mental health care; to create favourable conditions for improving access to mental health care and training for mental and non-mental healthcare professionals in Europe.
The EPA, together with its National Psychiatric Associations (NPAs) Members, will continue to advocate for better mental health care in Europe and it is looking forward to joining efforts with the EU Commission and relevant stakeholders to implement the initiatives outlined in the Communication for a Comprehensive approach to mental health. The EPA remains available to provide expert input as needed, at European and national level.