Extended deadline for the 2022 Research Prize applications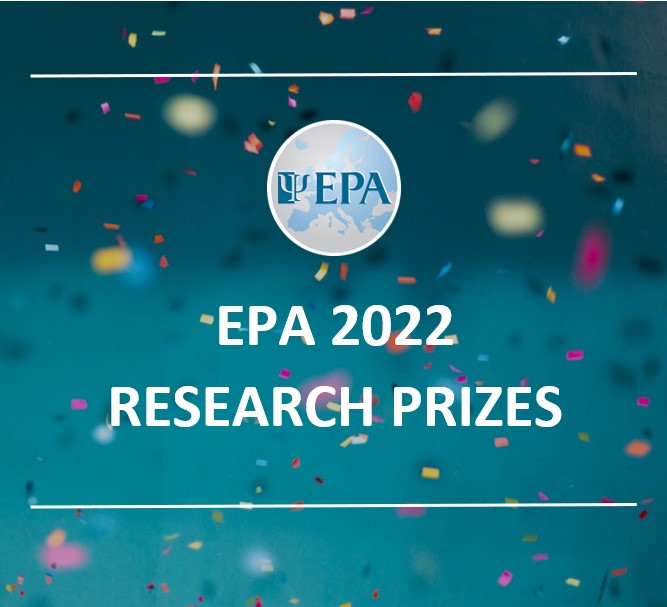 We are very pleased to announce that the deadline for the EPA 2022 Research Prizes is extended until Monday, 25 October!
This is a great opportunity for young mental health professionals, who can apply in 5 different categories.
If you have published a scientifc paper related to psychiatry or research in psychiatry in 2021, ckeck the eligibility criteria and apply by 25 October for a chance to win a €2000 Prize.