Extended deadline for the EPA 2020 Research Prizes!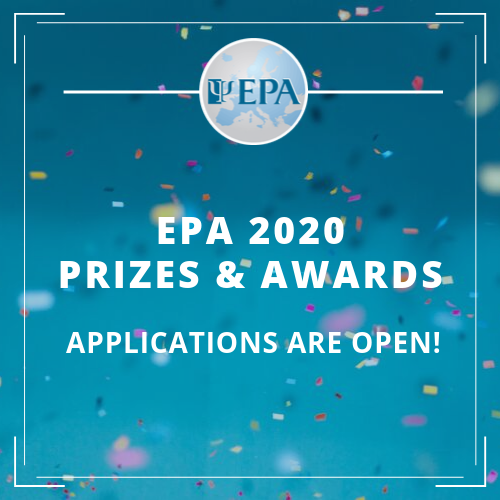 Do not miss the final chance to apply for the 2020 EPA Research Prizes: The application deadline has been extended to 28 October!
Check the eligibility criteria and apply now.
The EPA will award Research Prizes of €2000 each to early career psychiatrists working in the WHO Europe region, who have published the best scientific papers in 2019 in selected categories.
Selected candidates who attend the Opening Ceremony of the EPA Congress on 28 March 2020 will also be reimbursed up to €500 for travel and accommodation costs, upon presentation of original receipts and documentation.