"Joining forces to tackle an unprecedented challenge!": EPA Press Release on World Mental Health Day 2020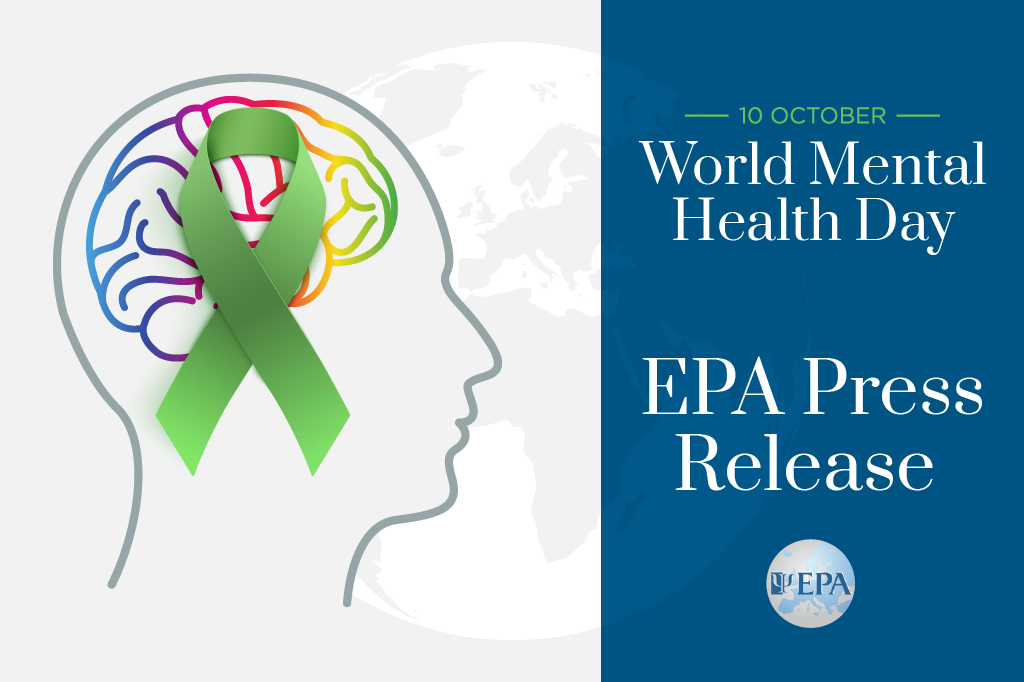 On the occasion of World Mental Health Day (10 October), the EPA publishes a Press Release to highlight the importance of ensuring quality care to all. In particular, the EPA calls for the need to allocate adequate resources and develop coordinated actions that involve all actors: from health professionals, to patients and families. This is even more urgent now, as joint efforts are required to tackle the mental health consequences of the COVID-19 pandemic and to make sure that population's mental health and wellbeing remain the top priority.
Have a look at EPA Press Release.