Meet the Faculty
The 10th edition of the Summer School will be organised online on 23 and 24 September 2021 and will address the topic of "Research in psychiatry".
Meet the internationally renowned researchers that will not only share their expertise on scientific skills but also convey their ideas and experiences with cross-European study approaches in the research field of psychiatry: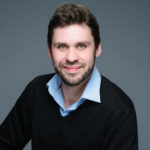 Dr. Nicolas Hoertel, France
Dr. Hoertel is Associate Professor of psychiatry at Paris University and Corentin-Celton hospital at Issy-les-Moulineaux. He completed a research fellowship at Columbia University and at the New York State Psychiatric Institute. He is part of the team research headed by Professor Gorwood at INSERM research unit UMR_S1266 (Institut de Psychiatrie et Neurosciences de Paris) and is the research referent of the medico-university department of Psychiatry and Addictology (AP-HP Centre-Université de Paris), headed by Professor Limosin. Dr. Hoertel's research interests focus on epidemiology and pharmaco-epidemiology in the field of mental health, with an emphasis on old age psychiatry, psychiatric comorbidity, and suicide prevention.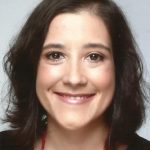 Dr. Mariana Pinto da Costa, UK
Dr. Pinto da Costa is a Consultant Psychiatrist at South London and Maudsley NHS Foundation Trust and Senior Lecturer at the Institute of Psychiatry, Psychology & Neuroscience, King's College London and at the Institute of Biomedical Sciences Abel Salazar, University of Porto. She has expertise in Digital Mental Health, Global Mental Health and Medical Education. In her doctoral research, she explored the views of different stakeholders (mental health professionals, volunteers and patients) about the potential of social relationships between people with severe mental illness and volunteers through different formats (face-to-face or using technology) in different European countries. She is past president of the EFPT and has been the Chief Investigator and study manager of the Brain Drain Study, researching mobility experiences of psychiatric trainees in 33 European countries.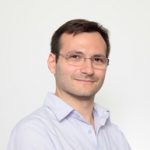 Prof. Andrea Raballo, Italy
Prof. Raballo is an Associate Professor of Psychiatry at the University of Perugia, Italy, where he serves as scientific and clinical Head of the Center for Translational, Phenomenological and Developmental Psychopathology. His main research interests are phenomenological and developmental psychopathology, with a specific focus on child-adolescent vulnerability and related trajectories towards more severe mental disorders. He is also interested in developing innovative frameworks for service implementation. These interests played a major role in shaping the design and implementation of the Reggio Emilia At Risk Mental States (Re ARMS) project – a specialised programme for the early detection and treatment of clinical high risk states and first episode psychosis.
Prof. Norman Sartorius, Switzerland
Prof. Sartorius, MD, PhD, FRCPsych holds professorial appointments at several universities in Europe, the USA and elsewhere. He was the Director of the Mental Health Programme of the WHO, President of the World Psychiatric Association and of the European Psychiatric Association. He is currently President of the Association for the Improvement of Mental Health Programmes in Geneva. His main interests at present are problems related to comorbidity of mental and physical disorders, the fight against stigma and the education of stakeholders in mental health care. He published more than 500 papers in peer reviewed journals and authored or edited more than 100 books.
Deadline for application is 5 MAY 2021.