Patients' and psychiatrists' experience sharing in the focus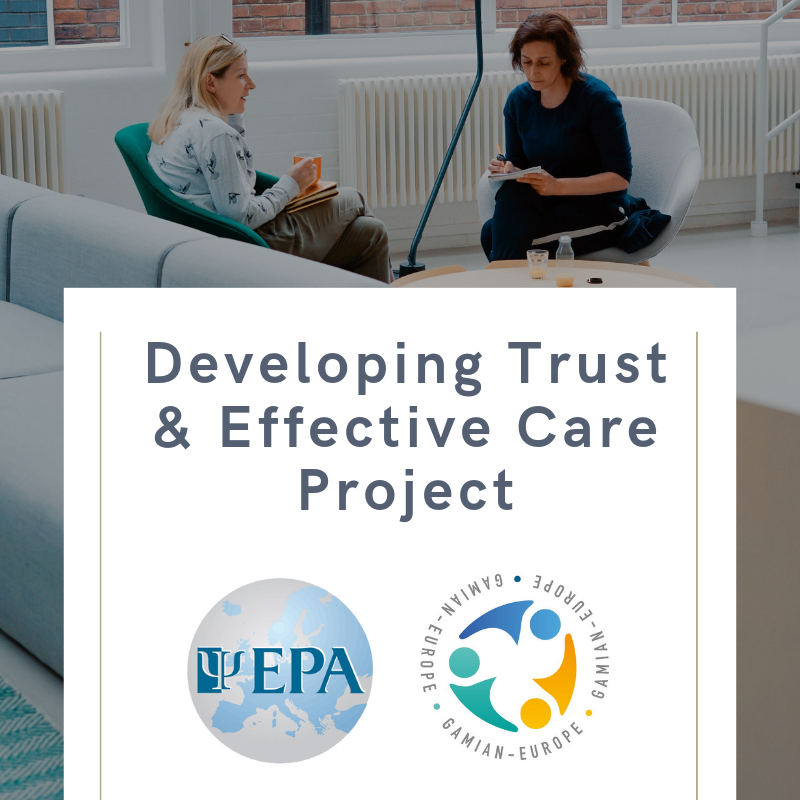 In collaboration with the EPA, GAMIAN-Europe has now completed development of a project called "Developing trust and effective care".
The aim is to better understand the challenges and strengths of the relationship between patients and their psychiatrists. By listening to patients' and psychiatrists' stories, we want to find out what can improve both the quality of the patient-practitioner relationship and the quality of the mental health care system in general.
Patients and psychiatrists are invited to share their experiences anonymously in order to learn from real people and stories.
If you would like to participate or to find out more, please visit the EPA website.