Sport and Mental Health
This webpage contains relevant resources and information on Sport and Mental Health and it is addressed to both mental health professionals and the general public. This webpage is updated as more information becomes available.
PROJECTS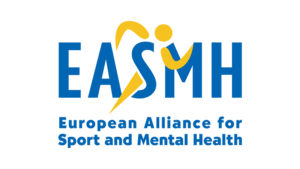 European Alliance for Sport and Mental Health (EASMH)
The Erasmus+ EASMH project aims to create a European network capable of promoting the benefits of sport for psychiatric prevention, treatment and rehabilitation – with appropriate training materials and tools for sports instructors and health professionals.
The project is coordinated by ECOS, in cooperation with international partners such as University of Constanta, "Faculty of Physical Education and Sport" (Romania), Finnish Sport Federation Tampere Region (Finland), EPSI (Belgium), Everton in the Community (United Kingdom), University "L. Vanvitelli" (Italy) and the European Psychiatric Association (France).
Learn more about the project here. If you wish to join the EASMH Network and be informed on its activities and achievements, complete the form for the Expression of Interest.
REPORTS
Motion for your mind: Physical activity for mental health promotion, protection and care – WHO (2019)
PUBLICATIONS (European Psychiatry Journal)
Stubbs, B., Vancampfort, D., Hallgren, M., Firth, J., Veronese, N., Solmi, M., . . . Kahl, K. (2018). EPA guidance on physical activity as a treatment for severe mental illness: A meta-review of the evidence and Position Statement from the European Psychiatric Association (EPA), supported by the International Organization of Physical Therapists in Mental Health (IOPTMH). European Psychiatry, 54, 124-144. doi:10.1016/j.eurpsy.2018.07.004
Garino, D., Celona, D., Bertossi, F., Tirone, G., Bertossi, C., Pizzolato, A., . . . Pascolo-Fabrici, E. (2015). A Sporting Rehabilitation Program Designed with Users with Severe Mental Problems. European Psychiatry, 30(S1), 1-1. doi:10.1016/S0924-9338(15)30678-7
Keller-Varady, K., Hasan, A., Schneider-Axmann, T., Hillmer-Vogel, U., Adomßent, B., Wobrock, T., . . . Malchow, B. (2016). Feasibility and effectiveness of aerobic exercise training interventions in schizophrenia. European Psychiatry, 33(S1), S41-S42. doi:10.1016/j.eurpsy.2016.01.891
Jaber, J., Verissimo, J., Cardozo, J., Halabi, A., Carvalho, S., Hollanda, A., & Reys, B. (2017). The benefits of physical activities in patients with dual diagnosis. European Psychiatry, 41(S1), S736-S736. doi:10.1016/j.eurpsy.2017.01.1351
Hallgren, M., Stubbs, B., Vancampfort, D., Lundin, A., Jääkallio, P., & Forsell, Y. (2017). Treatment Guidelines for Depression: Greater Emphasis on Physical Activity is Needed. European Psychiatry, 40, 1-3. doi:10.1016/j.eurpsy.2016.08.011
Theodoratou, M., Dritsas, I., Saltou, M., Dimas, V., Spyropoulos, A., Nikolopoulou, E., . . . Valsami, O. (2016). Physical exercise and students' mental health. European Psychiatry, 33(S1), S219-S219. doi:10.1016/j.eurpsy.2016.01.533