Welcome to the newly elected EPA Office Bearers!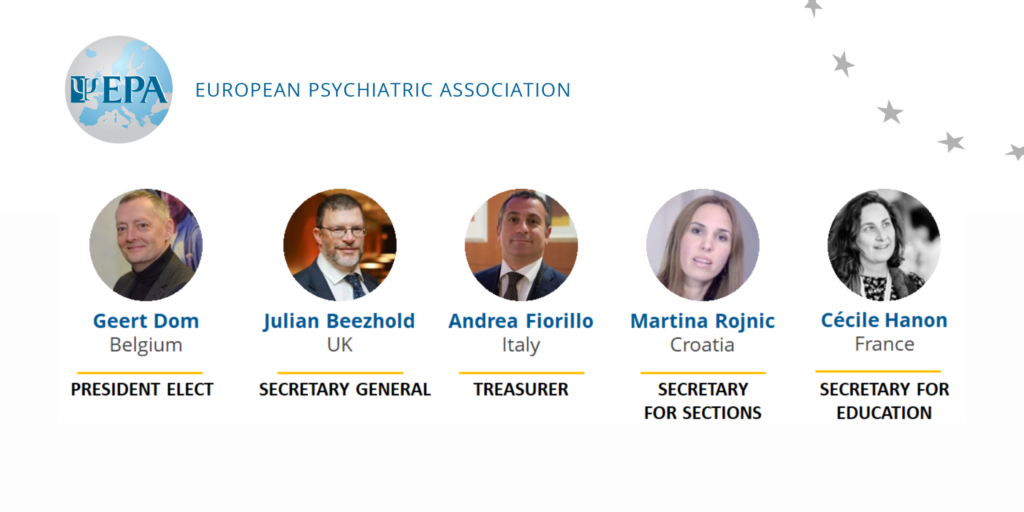 The EPA Board met virtually on 11 May 2021 to hold elections for five EPA Office Bearers' positions.
We are proud to announce the election of Geert Dom as President Elect, Andrea Fiorillo as Treasurer,  and Martina Rojnic as Secretary for Sections, as well as the re-election of Julian Beezhold as Secretary General, Cécile Hanon as Secretary for Education.