Women's Health Information Day at the European Parliament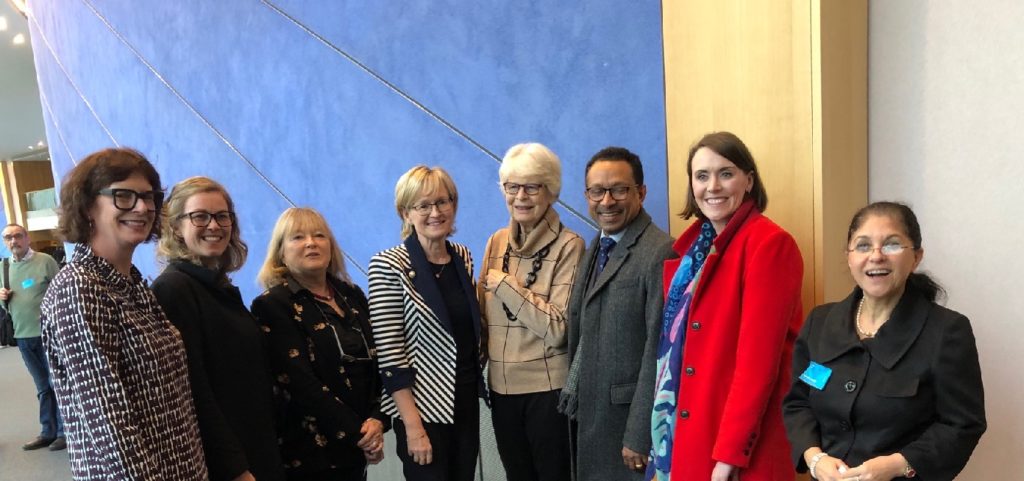 In the run-up to the 2019 European Parliament elections, the European Institute of Women's Health (EIWH) officially launched its EU Manifesto for Women's Health in the European Parliament on 10 October 2018. The Manifesto lays out ways in which Europe can do more to prioritise women's health, and thereby improve the health of all.
On the 6th of November 2019, the EIWH and Sirpa Pietikäinen, Member of the European Parliament (MEP) from Finland, hosted a Women's Health Information Day in the European Parliament (EP) entitled: 'Economy of Wellbeing: Healthy Women – Healthy Europe' in Brussels. Speakers included MEPs, representatives from the European Commission, World Health Organisation, National Governments and other key health stakeholders.
One of the speakers was Prof. Dr. Meryam Schouler-Ocak from Charité – University Medicine in Berlin, and EPA Board member who introduced the association and highlighted the EPA's recent initiative in line with EIWH's manifesto: an active Scientific Section on Women, Gender and Mental Health, as well as an annual prize, introduced in 2018, the "EPA Constance Pascal – Helen Boyle Prize" for outstanding achievements by women in working to improve mental health care. Schouler-Ocak emphasised that a cooperation with EIWH in the field of women's mental health would be of great value for the EPA.