EPA 30th Anniversary (2013)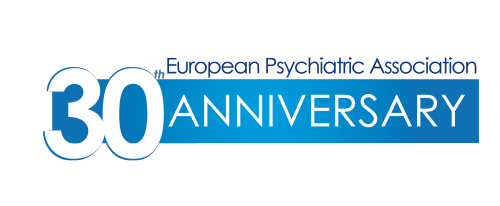 Founded in 1983 in Strasbourg, France, the EPA celebrated its 30th Anniversary in 2013! The celebration went on all year long and the special highlights included:
EPA 30th Anniversary brochure
Congress Plenary Lecture "Future Directions for European Psychiatry – a 30 Year Perspective" led by Prof. Norman Sartorius
30th Anniversary Member's Round Table
Congress Travel Grants
and much more!
---
EPA 30th Anniversary Symposium
On 15 November 2013, the EPA organised a special 30th Anniversary symposium: : "Are people with mental illness truly citizens of Europe?"
Within the frame of its global mission "To improve psychiatry and mental health care in Europe", the EPA is giving particular attention to the protection of the human and civil rights of people with mental disorders. As such, and as part of its 30th Anniversary celebrations in 2013, the EPA decided to dedicate a special 30th Anniversary Symposium to the topic "Are people with mental illness truly citizens of Europe?". This Symposium took place at the Council of Europe in Strasbourg, France, on 15 November 2013 and was followed by a cocktail at the Strasbourg town hall. The Symposium was held under the auspices of the Secretary General of the Council of Europe, Mr Thorbjørn Jagland and in the framework of the European Year of Citizens.
The Symposium aimed to improve awareness of the importance of ensuring that the legislation in European countries contains appropriate provisions concerning the protection of people with mental illness, because this would help them to be truly recognised as European citizens. The programme included presentations on ethical, political and cultural aspects of the problem and was followed by a round table involving representatives of the most important organisations working in the field.
The symposium opened with presentations addressing:
The presentations were followed by a Round Table discussion moderated by Marianne Kastrup, Chair of EPA's Committee on Ethical Issues. Thank you to the Round Table participants:
Danuta Wasserman, EPA President
Michael Hübel, European Commission – DG Sanco
Matt Muijen, WHO Europe representative
Bert Johnson, EUFAMI President
Diane Goslar, Patient
Evelyn Bitcon, Carer
Click here to view the complete programme of the Symposium.
---
EPA 30th Anniversary Awards
In April 2013, EPA gave out 14 awards for different and specific contributions to EPA.
CME Course Director who has offered the most Courses
Awardee:
Professor Torsten Grüttert
Most active Early Career Psychiatrists Awardees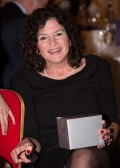 Awardees:
Iris T. Graef-Calliess
Andrea Fiorillo
Country/NPA who has organised the most itinerant CME courses
Awardee:
Wolfgang Maier for DGPPN/Germany
Authors of the most-cited article in European Psychiatry between 2002-2012
"Cardiovascular disease and diabetes in people with severe mental illness" position statement from the European Psychiatric Association (EPA), supported by the European Association for the Study of Diabetes (EASD) and the European Society of Cardiology (ESC).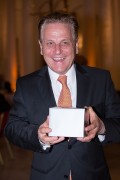 Awardees:
Hans-Jürgen Möller
Marc De Hert
Jacqueline M. Dekker
David Wood
Kai G. Kahl
Richard Holt
EPA Council of NPAs for its role in expanding the EPA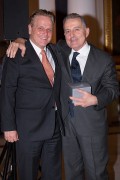 Awardee:
Mariano Bassi
on behalf of the Council of NPAs
European Psychiatry Journal Editors award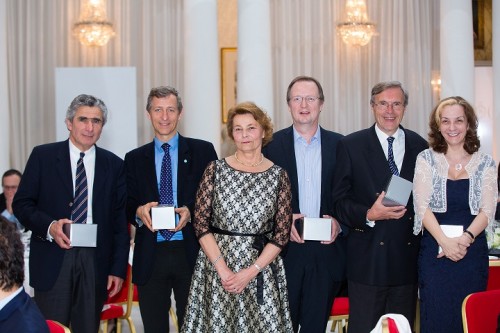 Awardees:
Sophia Frangou (Editor)
Philip Gorwood (Editor)
Reinhard Heun (Editor)
Patrice Boyer (Editorial Board, Founding Editor)
Henning Sass (Editorial Board)
J.D. Guelfi (Editorial Board, Founding Editor)
Mario Maj (Editorial Board)
Robin Murray (Editorial Board)
Carlos Ballús Pascual (Editor Emeritus)
Per Bech (Editor Emeritus)
Charles Pull (Editor Emeritus)
Yves Lecrubier (Founding Editor) †
EPA Leaders involved in the Historical change in EPA Statutes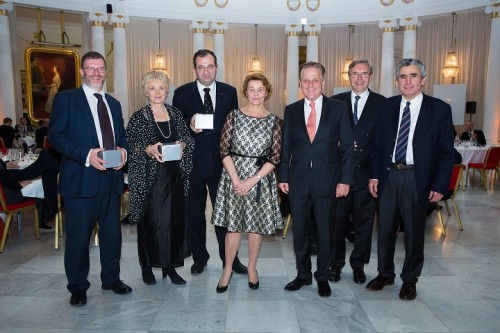 Awardees:
Patrice Boyer
Hans-Jürgen Möller
Cyril Höschl
Henning Sass
Marianne Kastrup
Julian Beezhold
​Section with the largest number of EPA Members

Awardee:
Gil Zalsman (Chair of the Child & Adolescent Psychiatry Section)
EPA Guidance Paper Awards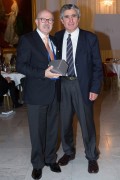 Awardee:
Wolfgang Gaebel
EPA Committee on Education for its Academia for Excellence in European Psychiatry programme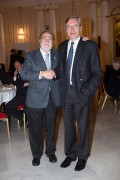 Awardee:
Henning Sass
on behalf of the Committee on Education
Founding Members of EPA
Awardees:
Professor Michel Patris
Professor Horst Dilling
Professor Hans Hippius
Professor Pierre Pichot
Professor Charles Pull
Professor Werner Rein
Professor Manfred Ackenheil †
Professor Peter Berner †
Professor Daniel Bobon †
Professor Henri Dufour †
Professor Hans Heimann †
Professor Léonard Singer †
​Development of collaborative activities with Central and Eastern Europe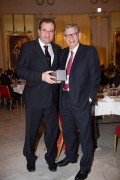 Awardee:
Norman Sartorius
EPA Headquarters Staff for dedicated support for 30 years
Awardees:
Caroline Martin
Zhanna Zhussupova
Katie Luck
Tania Braulio
Maria Vrijmoed-de Vries
accepting on behalf of current and former staff
PCO – efforts in obtaining sponsorship for EPA 2013 Nice
Awardees:
Avital Rosen
Dana Izraeli
from Kenes International (on behalf of all Kenes team)
---
30th Anniversary Brochure
In April 2013, EPA released a special brochure for its 30th Anniversary. European Psychiatric Association: Celebrating 30 Years of Excellence in European Psychiatry – 1983-2013 can be downloaded here.