EPA 2024 Research Prizes & Scholarships: Applications are open!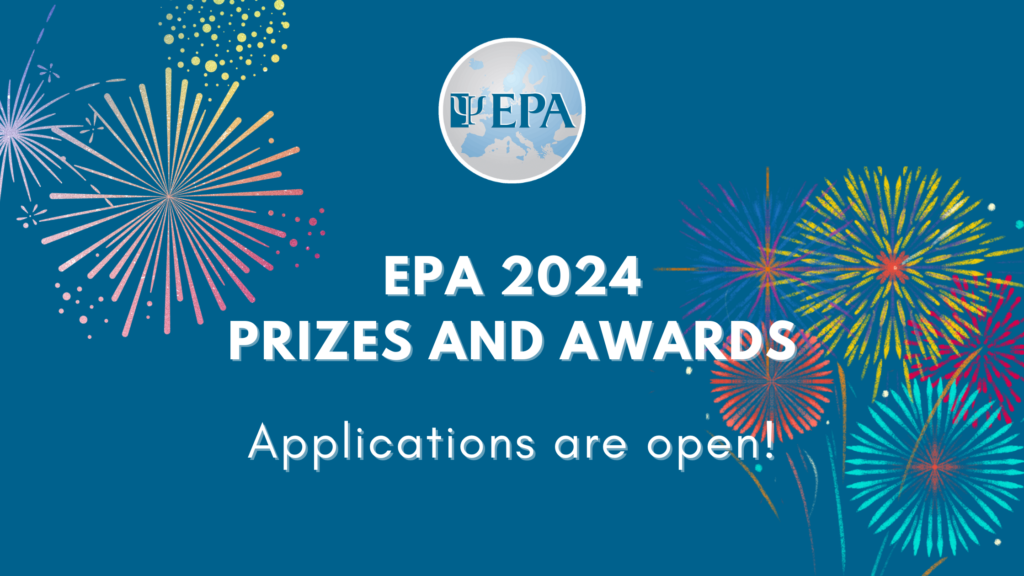 RESEARCH PRIZES (Deadline for application: 23 October 2023)
The EPA will award Research Prizes of €2000 each to 5 Early Career Psychiatrists working in the WHO Europe region, who have published the best scientific papers in 2023. From clinical psychopathology to child psychiatry, candidates have a chance to submit a published article in one of five different categories, including "Best paper published in European Psychiatry", the official journal of the EPA committed to publishing cutting-edge clinical and biological research, disseminating key policy papers and fostering debate amongst all stakeholders in mental health.
Research Prize winners will also benefit from a free registration to the 2024 EPA Congress, and enjoy a wide range of state-of-the-art presentations, live moderation, discussions and more.
Find out more about categories and eligibility criteria and apply on this page today!
SCHOLARSHIPS  (Deadline for application: 13 November 2023)
The EPA will also award 5 Scholarships to Early Career Psychiatrists and trainees in the WHO Europe region to attend the 2024 EPA Congress by getting a free registration, travel and hotel allowance, free access to one EPA course, and much more benefits.
Get all the information and elegibility criteria and apply on this page!