Join a webinar on postpartum psychosis, the third in our series on women's mental health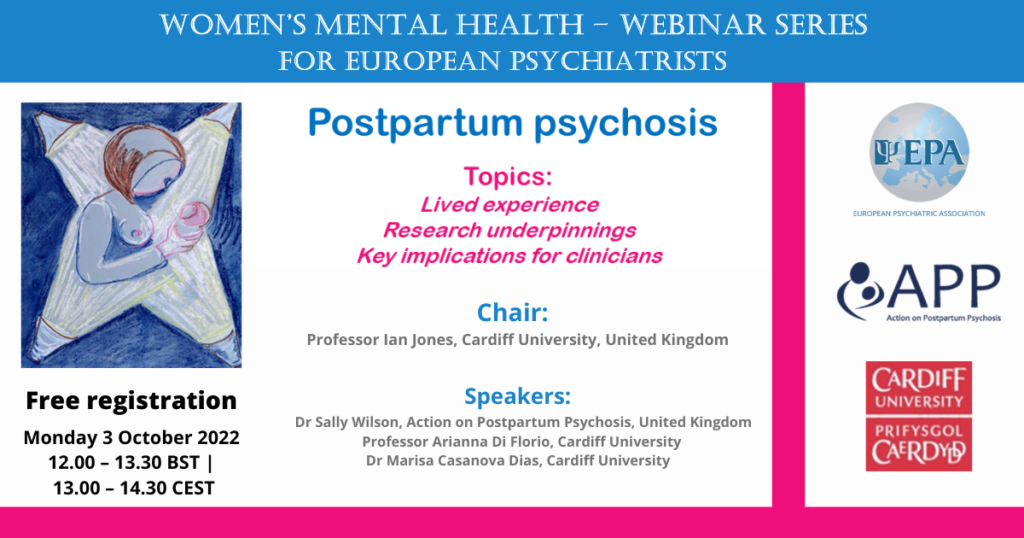 The Women's Mental Health Section of the European Psychiatric Association invites all psychiatrists and psychiatric trainees across Europe to the third webinar in its series of CPD/CME events.
The presentations will address the challenges of affective psychosis after childbirth, aiming to raise awareness of lived experience of postpartum psychosis, highlight recent progress in research and discuss the key implications for clinical practice.
The session will take place online on Monday 3 October 2022 at 13:00 – 14:30 CEST.
Find out more about the event and book your free registration here!