Webinar series on women's mental health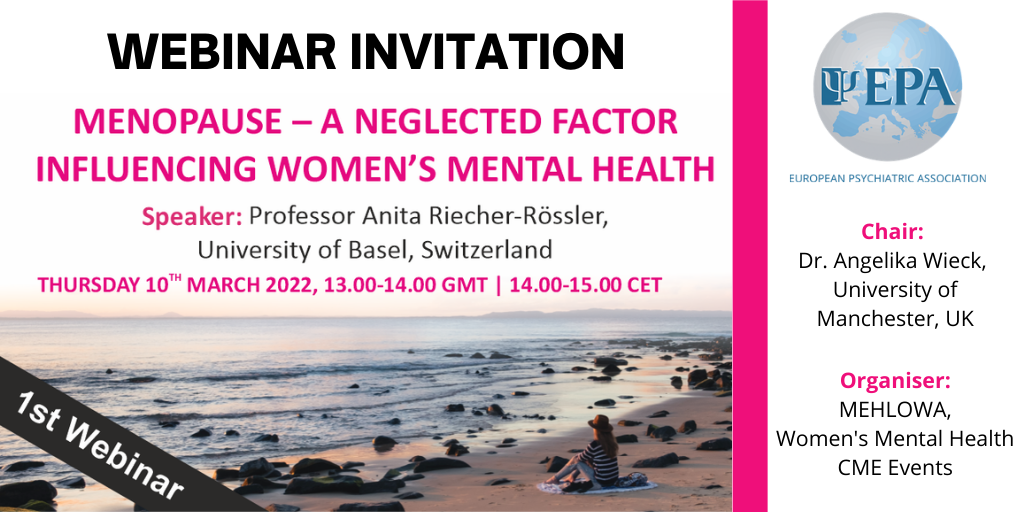 A new series of CPD/CME events on Women's Mental Health is being launched in collaboration with the EPA.
Psychiatrists and psychiatric trainees across Europe are invited to participate in the first webinar on the topic "Menopause – A Neglected Factor Influencing Women's Mental Health." The invited speaker is Professor Anita Riecher- Rössler, an outstanding clinical scientist and dedicated clinician who has major made contributions to the understanding and treatment of mental disorders in women.
The session will take place online on Thursday, 10 March 2022 at 14:00 CET and will include a presentation followed by Q&A.
Find out more about the event and book your place here!