Applications for the EPA 2023 Summer School are now officially open!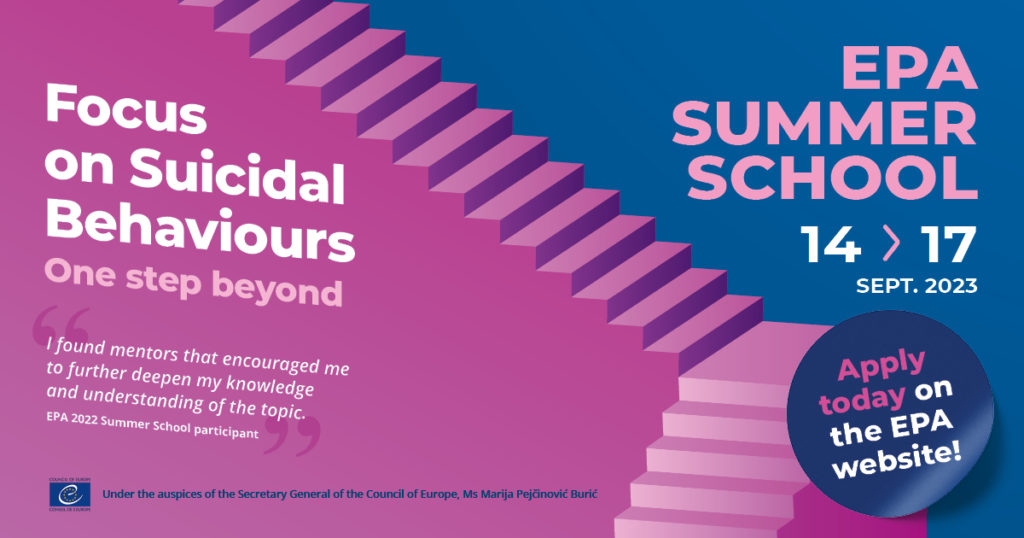 Do you want to take part in a unique blended learning experience?
Then don't miss out on this opportunity to learn from our experts, Prof. Emilie Olié, Prof. Jorge López-Castromán and Prof. Carla Gramaglia on the topic "Focus on Suicidal Behaviours – One Step Beyond"!
Find out more about the programme and the application process here. You have until 02 May 2023 to apply!
Want a sneak peek? Check out what participants have to say about the EPA Summer School!