EPA 2022 Summer School: Congratulations to all selected participants!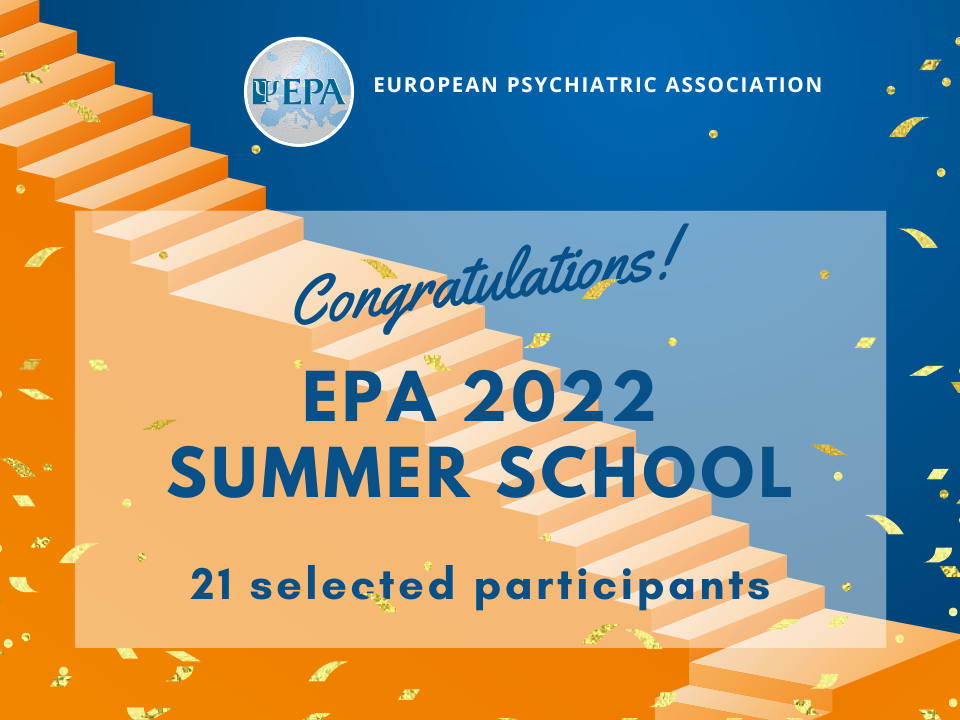 The EPA warmly congratulates the 21 scholars selected to participate in the EPA 2022 Summer School on the topic "Focus on Suicidal Behaviours – One Step Beyond", that will take place on 29 September – 2 October 2022.
We look forward to welcoming all of them in Strasbourg, France to take part in plenary sessions, workshops, role plays and so much more!
The EPA would also like to sincerely thank all the applicants for their interest in this programme.