Value of Treatment

Since 2015, the EPA is a partner of the European Brain Council (EBC)'s research project on the Value of Treatment for brain disorders. The aim of this project is to estimate the economic costs of psychiatric and neurological disorders taking multiple health care systems in Europe into account. By doing so, the VoT project provides evidence-based and cost-effective policy recommendations for the adoption and implementation of a more patient-centred and sustainable coordinated care model for those disorders.
Transition of Care Case Study
Currently the EPA has taken the leadership for the development and implementation of a Case Study focusing on Transition of Care. We kicked-off two Working Groups in January 2019: one on Eating Disorders and the other one on Major Depressive Disorder.
Transition of Care is referring to the transition from Child and Adolescent Mental Health Care Systems to Adult Mental Health Care Systems. It has been identified by our EPA Leaders as a core problem due to increased vulnerability to mental disorders during adolescence and early adulthood, the transition from child and adolescent to adult mental health services at the age of 18 years is extremely disruptive to effective mental health care; it undermines continuity of care at the time when this needs to be strongest [1].
The study's research framework includes qualitative and quantitative benchmarks to identify treatment gaps and causal factors along the continuum of care as well as to estimate the socioeconomic impact and health gains from best practice healthcare interventions in Europe.
For more information on the VoT project, the goals and achievements so far, check out the webpage of the Eurpean Brain Council.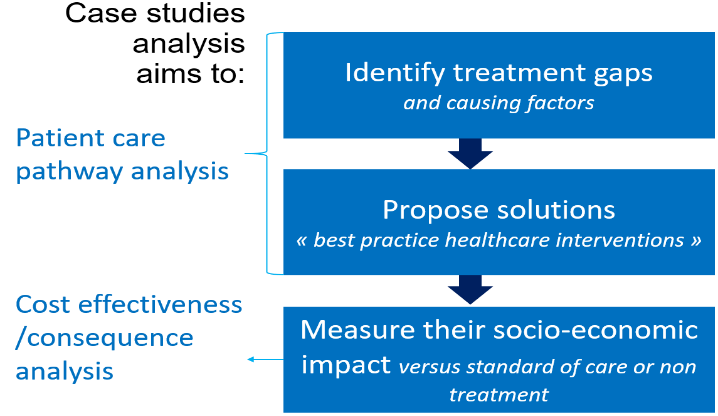 Schizophrenia Case Study
In the first phase of the VoT project (2015-2017), the EPA led a Case Study on Schizophrenia. The results, show the high importance to invest in research, promote prevention and early interventions as well as support patients and caregivers.
This successful project has led to a number of publications and documents that you can find in a section below. Moreover, the data is still used to inform policy makers on the added value of treating mental and neurological disorders every year.
Read more about the Schizophrenia case study:
Poster Summary of the Scientific Outcomes
Policy White Paper
Policy Recommendations