Message from EPA President Silvana Galderisi
04 February 2019
Dear EPA Members, distinguished Colleagues,
I would like to begin this message by sharing with you the wish that 2019 will bring more humanism, solidarity and peace and less hatred, aggression and suffering. This is important for us as members of the human society, but also as professionals willing to improve mental health and reduce the burden for all those who suffer from a mental disorder.
Let me also share with you the satisfaction for a year of further growth of the European Psychiatric Association, as well as the hope that 2019 will outperform the previous ones.
The EPA has grown not only in terms of individual and national association members, but also in terms of roles and initiatives in the European scenario and beyond. Besides the traditional scientific and educational activities (such as the annual congress, the summer school and the CME courses), the EPA has increasingly invested in challenging tasks, aimed at fulfilling its mission of improving mental health care across Europe. I will list few examples hereafter.
The EPA Forum, an annual successful appointment, which brings together psychiatrists, patients' organizations, experts and policy makers, to discuss key issues relevant to mental health care and research and stimulate debate around current developments, emerging paradigms and future perspectives.
The "Policy events" in the European Parliament, co-organized with GAMIAN-Europe and other associations working in the field of mental health care and research, to advocate with a unified voice more investments in research on and care for mental disorders.
The increasingly strong collaboration between EPA and National Psychiatric Associations (NPAs), as well as the first experience of cooperation with a Ministry of Health of a European Country, Bulgaria, aimed at developing recommendations for highly needed reforms in mental health services.
In order to reflect its dynamic and increasingly rich set of activities, the EPA has launched its new website, that presents the EPA as the forward-thinking, scientifically-minded, and policy-focused association it has become.
The EPA Annual Report will soon reach you, for a more in depth description of a lively, productive and innovative year of hard and successful work, made possible by the invaluable contribution of the EPA governing bodies, offices, committees and active members.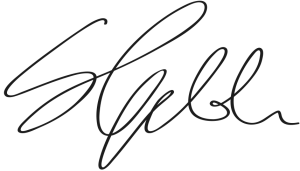 Silvana Galderisi
EPA President